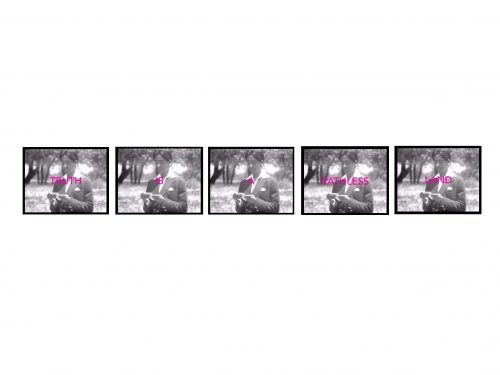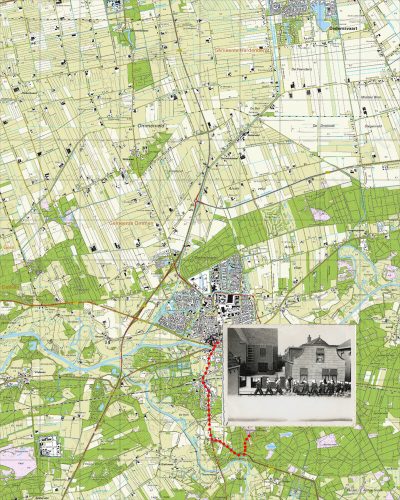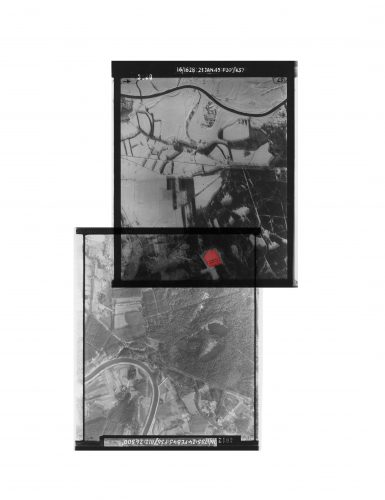 "Don't mention the war" researches and confronts a black page in the history of the Netherlands: In 2015, I found a photograph taken illegally during World War II at Ommen. It shows Dutch prisoners from Kamp Erika walking through the street, in front of my current house, on their way back to the camp. It opened up the multilayered and controversial history of Besthmenerberg in Ommen. It is a loaded place, both geographically and temporally.
During the early 1920s, one of the "Starcamps" of the theosophical movement was based in Ommen: Jiddu Krishnamurti and his followers from all over the world sought for the truth here. In World War II, the terrain of this Starcamp was occupied by the Germans, who used it as an Arbeitzeinsatzlager, named Kamp Erika. Dutch prisoners where humiliated and mistreated by Dutch collaborators. After the war Kamp Erika became Kamp Erica, a detention camp for collaborators. Soon afterwards, its function was changed again to a holiday park, and has since then remained so. Every spring, holidaymakers from around the world come to relax; in winters, asylum seekers stay at the holiday park, where they wait for their permit.
Set in this place of contradictions, the Dutch village of Besthmenerberg, "Don't mention the war"attempts to reflect on how we deal with truth, things we want to forget, identity and our relationship with places. A personal starting point triggered a project comprising texts, found footages, pictures, videos and performance through which the causal relation of the past and the future was manifested in the present.